As a young boy, Dan DiSalle, Sr. watched his immigrant grandparents begin successful businesses in the "new world". Joseph Beach entered into home building and construction. Antonio DiSalle started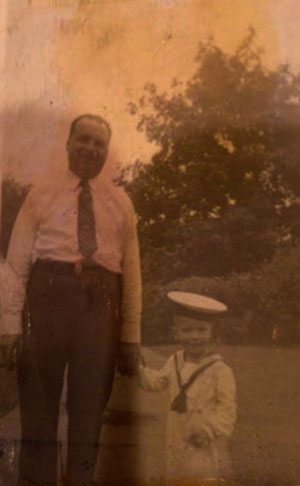 The DiSalle Plating & Die Casting Co. with a large contract with The Ford Motor Co. His own parents purchased and developed residential and commercial real estate. At age 23, Dan purchased his first investment property while still living at home.
The DiSalle Real Estate Co. traces it's roots back to 1956 when it was known as The Hennessey Realty Co. Daniel J. DiSalle became a partner of the firm in April of 1972 and the name was changed to Hennessy-DiSalle Real Estate Co. He acquired sole ownership in 1973 and subsequently changed the name to it's current identity one year later.
The company experienced exceptional growth with Dan DiSalle's energy and vision. It quickly became the largest real estate firm in NW Ohio and SE Michigan in eight short years.
The firm has weathered all kinds of economic conditions since it's inception. Throughout it all, DiSalle has honed its resolve to put the customer's goals first while focusing on impeccable personal service.
Our firm has sold over 125,000 parcels of real estate in the ensuing years, many to 2nd and 3rd generation clients.
DiSalle has invested in many landmark commercial properties throughout the years including The PNC Bank building at 405 Madison Ave., numerous buildings throughout Arrowhead Park in Maumee, public golf courses throughout the region bank branch buildings, and mobile home parks.
With many sales office locations strategically located throughout the metro Toledo area, DiSalle has become a trusted name in real estate for 45+ years. We are now a second generation family-owned company that focuses on the long term while providing you with comfort, knowledge, stability, and trust.